Market leading Odoo ERP consultancy, Smart IT shortlisted for international award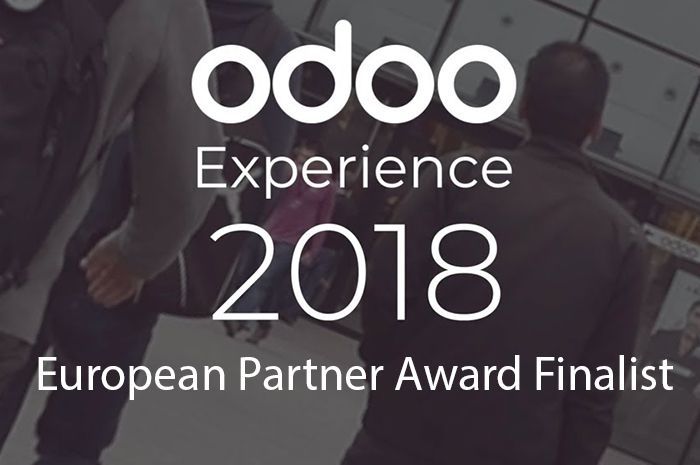 Smart Information Technologies ('Smart IT'), the UK's leading independent Odoo enterprise resource planning (ERP) consulting firm, announced today that it is one of three partners shortlisted by Odoo for its 'Best Partner in Europe' category at the Odoo Experience Awards 2018.
The category recognises the best partners in the European region who demonstrate excellence, innovation and professionalism in the Odoo channel.
"We're delighted to have been selected as one of three finalists for the 'Best Partner in Europe at the Odoo Experience awards 2018," says Angela Lawson, Smart IT.

"This prestigious acknowledgement, shortlists the best three Odoo partners in Europe and goes some way to demonstrate how we go above and beyond to deliver tangible business value. People, whether our employees or clients, are always at the forefront of our processes and actions.

"We are looking forward to the awards ceremony on October 4 in Aula Magna, Belgium, where the winner will be announced."
The annual Odoo Awards Ceremony honours partners that have best embodied the Odoo values and spread the Odoo concept globally.
Odoo truly values the collaboration between partners, customers, and the Odoo community as a whole, and therefore the Awards Ceremony has become an important part of its flagship event, Odoo Experience.
The goal of this ceremony is to reward the most successful partners and collaborators each year, and to acknowledge the importance of the Community to Odoo's continuous growth and success.
Partner Nominees will be judged on criteria such as; turnover and growth (number of user licenses), commitment, mindset and client retention rate.
Smart IT is exhibiting at Odoo Experience and will be demonstrating the Odoo system; its Energy Broker platform and also its new time and attendance application using the latest biometric technology.